Welcome to the 4th International Symposium on Development of CBRN-Defence Capabilities, a high-ranking international conference.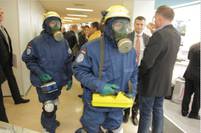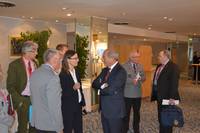 The 4th International Symposium on Development of CBRN Protection Capabilities took place in Berlin from 3 to 5 September 2018.
As in previous years, Germany once again provided a professional platform for encounters and exchange of the international CBRN protection community. International experts informed representatives from the fields of politics, administration, industry, academia, civilian and military organisations about latest developments in security policy and provide an up-to-date risk assessment with a view to chemical, biological, radiological and nuclear risks and the challenges they represent for military and civilian systems when it comes to hazard prevention.